Our Technology Partners
Syvantis is proud to work with these innovative partners whose solutions extend the capabilities of our Dynamics GP offerings for our clients.

Binary Stream
Binary Stream is an award-winning provider of powerful and affordable enterprise solutions to optimize Microsoft Dynamics GP and AX. Binary Stream provides comprehensive Industry and enterprise-level ERP functionality to optimize critical business processes by extending the functionality of Dynamics GP and AX and assist customers with deep and complex business requirements.
CodeTwo
CodeTwo is an award-winning tools for email signature management, Exchange and Office 365 migrations & backup as well as intelligent calendar and contacts synchronization.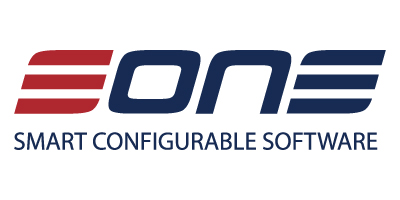 eOne Solutions
eOne Solutions is a leading author of innovative solutions for Microsoft Dynamics 365, Dynamics 365 for Financials, GP, NAV, & CRM including SmartConnect, SmartView, Extender, SmartList Builder, Flexicoder, SmartView, Node Builder and SmartPost. Our professional services teams provide support, training and eOne module expertise to the partner community to ensure customers achieve superior outcomes. We maintain partnerships with over 500 Microsoft Dynamics resellers and have over 20,000 companies globally using our products.
Greenshades
Simple solutions for tax compliance, payroll services, and employee management. Greenshades thrives on tackling challenges and solving payroll problems so you can focus on more important things – your products, services, and customers. For more than 20 years Greenshades has led the way, creating solutions to make running your business easier. Thousands of businesses use Greenshades every day for payroll and employee management, ACA compliance, and the confidence of being fully compliant with all payroll tax filing rules and deadlines.
Mekorma
Mekorma adds security and ease to your AP processing in Dynamics GP. Mekorma MICR and the additional feature Multi-Batch Management can automate payment batch building, payment approvals, MICR check printing, EFT processing, signatures, and more. Learn more by watching our online videos at www.mekorma.com.
Rockton Software
Are you ready to work simpler & easier® with Rockton Software? Extend the power of Microsoft Dynamics GP with tools that will rock your world. Established in 1999, we have more than 2,000 companies with 70,000 people using our products, and we appreciate every single one.
Willoware
WilloWare provides software products to improve efficiency in Microsoft Dynamics GP, with a focus on GP Manufacturing and Distribution.